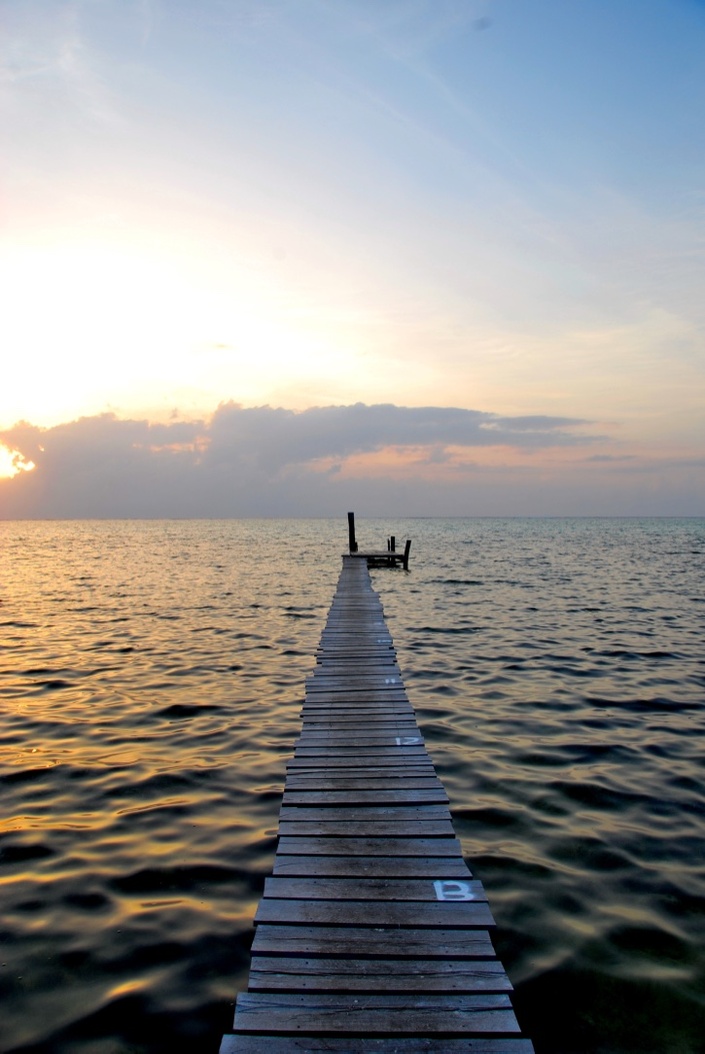 The Soulful Work Community
Expanding Consciousness Together
We are rapidly expanding in our human consciousness, awakening to who we really are, as spiritual beings living in a great shifting on Earth. It is a liberating and amazing experience, but it can also be a lonely one, especially if not everyone in your life understands what you are going through.
We are experiencing a great time of transition as we move into an age of unity and of connection with each other and with all life on Earth. But we are still in a rocky period. Many of us are seeing through the illusions of the reality that we once believed to be true, and that can be an incredible process. We see how our renewed purposes are to share love as much as we can. But it can be challenging when not everyone around us is going through what we are.
How can we reconcile living in these two different worlds? How can we stay aligned with our true selves, quieting our mind when we can, trusting our higher guidance to help us along the way? Even more importantly, how can we support one another in this exciting time, one of great transformation but also with uncertainty?
This is a supportive group aptly called The Soulful Work Community. We meet twice a month, once for a teaching and meditation, and once for a shared discussion. Rachel and varying guest speakers facilitate the gatherings.
Some of the topics we discuss are how we can:
develop and enhance our intuitive abilities by practicing quieting our minds and working with light in our bodies
expand our abilities to hear, see and feel guidance from our Divine guides.
process negative emotions that hold us back from living our soul purposes in our lives
tap into archangel energy to heal and transform us in any small moment in our lives
integrate consciousness and love into small moments of our everyday lives
learn about new healing modalities together to share our gifts with the world
practice sharing our intuitive and healing gifts with each other
co-create our new Earth by raising our personal and collective vibrations through meditation, invocations and our own higher guidance
learn about moving our bodies, working with plants, eating healthy food, and more!
There is also an online platform with a toolkit (guided meditations, writing tools, etc) for you to access on Teachable.com.
An overview of the Soulful Work Community:
Twice-monthly gatherings of all members, meeting in-person and virtually. We meet twice a month total - generally in-person on the 1st Thursday (with the teaching/meditation portion livestreamed on the private Facebook group) and virtually on the 3rd Wednesday. Each gathering revolves around learning together about various healing modalities (including guest presenters), meditation and practicing our own healing/intuitive gifts with each other! Past workshops have included themes around Forest Therapy, Angel Communication, Messages of Flowers, the Akashic Records, Qi Gong, Laughter Yoga and more!
Kinship and support from your new friends/members who likely resonate with what you're experiencing
Live weekly guided meditations of 20 minutes on themes like light expansion, guardian angels, shedding Ego layers
Written tools and handouts to help work through layers of Ego, work through negative emotions, connect with higher guidance
Videos from Rachel - on topics like processing negative emotions, accessing your intuition or raising our collective vibration
New interviews on Rachel's podcast, The Courageous Path, of people doing inspiring and brave work in their own lives
A private Facebook community to share ideas, get support from and make new friends with other like-minded souls
Discounts to other offerings of mine (live/virtual workshops and online courses)
This is designed to be an ongoing membership, but you can cancel at anytime! You can join The Soulful Work Community based on what you want, and where you live.
Membership: Includes participation in all gatherings offered on the first Thursday evening and the third Wednesday of each month. $20 per month. I invite you to join us for FREE for first month, using the coupon code JOINUS.
I look forward to seeing you! The Soulful Work Community is meant to be a community of shared learning, practice as healers/intuitives, spiritual awakening and consciousness expansion, a place to connect with other people who see reality in the way you do.
As part of our new age of connection to our spiritual selves, to the Earth and to each other in an energetic web of life, we must come together as expanding souls. May we be led forth with light, love and so much joy!
What Soulful Work Community members are saying:
"A grateful thank you to you, Rachel, and to the Soulful Work Community that you have birthed. After meeting once and connecting with our Facebook group, I am feeling loved, supported, encouraged and held. I have been very aware, each morning as I committed to, of my intentions for the day. I am so grateful for your guided meditation, Rachel, and the teaching on protecting and clearing my energy..." - J.T.
"Working with Rachel has been an amazing experience! I have been fortunate enough to have attended workshops, a guidance session, hypnosis and group coaching! Rachel has an extensive knowledge base and is continuing to expand that knowledge and share it with others! The ball really got rolling for me after the guidance session and that ball picked up speed in group coaching! While I still have work to do to get to my true souls purpose and work I now have a blueprint and was introduced to the Akashic Records to assist me on my journey and in my healing! Because of Rachel I have learned to trust my intuition and it is leading me to things that are in my highest and best! Thank you Rachel for being you and sharing your gifts with so many! " - K.R.
"I love working with Rachel in a group setting as well as individually… I have grown so much in this last year and will continue on this journey. Your guidance and support has helped me so much. I am comfortable with myself and expanding on my gifts. I am so blessed and have such gratitude for all you continue to share to help me and others on this spiritual journey. It feels so wonderful to be surrounded by like minded people and you are the one who brought us all together." - L.M.

Your Instructor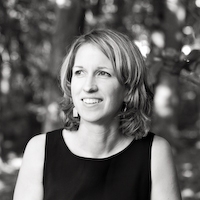 A spiritual seeker, intuitive coach, hypnotherapist and writer, Rachel Horton White helps you uncover your unique soul gifts by supporting you in breaking subconscious patterns, releasing old fears and tapping into your innate intuition to guide you boldly forward through her work in Soulful Work Intuitive Consulting. Along with intuitive guidance sessions, Rachel offers workshops, live and online classes, The Courageous Path podcast and meditation classes. With a former career in social services/non-profit management, Rachel has a Bachelor's Degree in English from Wellesley College and a Master's Degree in Public Administration from the University of Georgia, and has taught American Government at a community college in Maine. She claims her true education came from studying abroad in Dakar, Senegal and teaching English in Guadalajara, Mexico. Rachel is an Akashic Records and Tarot reader, yogi and literal tree-hugger. Her most important and blessed roles of all came as wife to her soul partner and mother to two energetic, bright-eyed, young children in Portland, Maine. Rachel works toward a vision of a world with people aligned with who they really are, listening to their own inner wisdom and sharing love with each other, with animals and with the planet for our collective healing and evolved consciousness.
Frequently Asked Questions
When does this membership start and end?
You can stay in the Soulful Work Community for as long as you like (as long as it exists)!
How much is this membership per month?
This is designed to be an affordable option for you. Joining this is $20/month, including twice-monthly gatherings and a plethora of resources (videos, tools) online. I invite you to join us for free for the first month using the coupon code JOINUS.
What if I want to cancel my membership?
You can cancel anytime! We hope you stay though!
How does the membership work?
We will meet twice a month. Generally, we meet in-person on the first Thursday of each month from 6-7:30 pm EST and virtually on the third Wednesday from 7-7:45 pm EST. The in-person gathering is partially live-streamed virtually on our private Facebook group for virtual participants. However, only the teaching/meditation portion (with the camera just on the speaker) are live-streamed. The group sharing portion will not be live-streamed to preserve intimacy and privacy. You get unlimited access to the Soulful Work Community platform on Teachable.com, where all of the videos, guided meditations, handouts, etc. will be available. You have the option to join the Facebook community if you like (and we hope you do!). You'll also receive periodic discounts to events/workshops/courses.
I don't live in Maine and will not be able to join in-person.
You can join our virtual gatherings which generally occur on the third Wednesday of each month. The in-person gathering (on the first Thursday) is partially live-streamed virtually on our private Facebook group for virtual participants. However, only the teaching/meditation portion (with the camera just on the speaker) are live-streamed. The group sharing portion will not be live-streamed to preserve intimacy and privacy for those at the physical gathering.
When will the monthly gatherings be held?
The monthly gatherings generally occur on the first Thursday and the 3rd Wednesday of each month, in general
I have a unique individual situation and not sure where to go or if this membership will meet my needs.
Please reach out to me (Rachel) individually (
[email protected]
). I will be most happy to help guide you to an option that might work best for you!