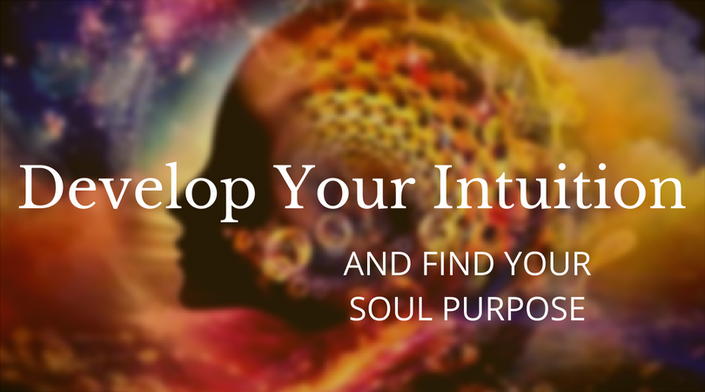 Develop Your Intuition and Find Your Soul Purpose
What Gifts Do You Have to Share with the World?
Watch Promo
We all have the ability to trust and listen to our intuition. Sometimes our connection to this inner voice just needs to be honed a bit. It can be tricky to develop that ability to recognize to the quiet whisper of our higher self (intuition) versus the loud chatter of our ego voice.
And there is higher guidance out there waiting to assist us in our everyday lives. We were all born with the innate ability to transcend our five sense and tap into a realm beyond that which we can see: the realm of spirit. Due to societal conditioning over the years, most adults are not as naturally intuitive as we once were as children. Many of us have lost, or have been taught to fear, the ability to connect with something beyond ourselves, with the pure love and compassion that exists for us from a team of guides and angels connected to the Divine.
Because of the free will that we have as humans, we just need to ask them for help in our lives!
The good news is that we can learn to re-activate our intuition, or our third eye chakra. In this course, you will learn tips on how to do this, such as through meditation, working with light, and simply just asking and opening.
This course is designed to help you awaken, to help you expand, to help you in your soul evolution toward self-actualization. You will learn how to develop your intuition by clearing your third eye chakra, developing a habit of quiet your mind with meditation to better receive information from your higher guidance, and working through fears and doubts that often come up to block us.
You will learn about the forms of higher guidance, including angels, spirit guides, ascended masters, God/Source, animal totems and spirits in and of nature. After creating a vibration that is aligned with your soul purpose in this life (and after uncovering what that is), you will be encouraged to take action to move into the flow of the vibration of the highest and best version of yourself.
This course spans over an 8-week period and is a self-paced course. Once you sign up, the content is yours forever.
This course includes:
One 20-minute consultation call for individualized guidance from Rachel on what you're experiencing, struggling with, or seeking in your life
Instructional videos
Guided meditations
Worksheets with practical tips
Writing prompts/reflections
Recommended books, videos and other resources
Suggested actions/exercises for your daily life
Bonuses: interviews from my podcast, The Courageous Path, with people just like you accessing their intuition to create magic in their lives
You'll also learn how to identify your self-defeating thoughts and replace them with positive ones. You'll learn to quiet your fears/doubts/worries of your conscious mind and listen instead to the wisdom of your higher self, which is your intuitive voice and also knows how you can best share your gifts with the world.
Topics in this course include:
Quieting the Mind in Everyday Moments
How to Connect with Higher Guidance
Types of Higher Guidance (Angels, Ascended Masters, etc.)
Working Past Fears, Doubts and Worries of the Ego
Taking Action to Share Your Gifts
The Shift in Consciousness and Spiritual Awakening
Working with Vibrations and Energy in All Things
Using Your Thoughts to Co-Create
Bonus: Protecting and Clearing Your Energy
After completing this course, you will notice that your approach to life has shifted. Perhaps you will see more synchronicity and meaning in everyday situations. You will have more of a connection with your inner guidance. You will understand more about how your intuition can help you in any area of your life - in your career, in your relationships, with your health, or any other area that had previously been causing you pain or stress. You likely will have a plan for a new career in sharing your intuitive gifts - whether it's a business or a side-income project. You'll notice that as you expand your light, your life will improve overall as well. You will experience the magic of the universe in your own life in every way.
After working with Rachel in courses like this, past students claim they have learned to:
Open their third eye (intuition) in small, everyday moments with short exercises
Have a clearer connection to Divine Source energy, and to angels, in particular.
Better discern between their intuitive voice/higher guidance versus the voice of the ego.
Learn tools to separate from the negative Ego, or the worries, doubts and fears, that often block our intuition and lower our vibration.
Choose from practical tools and actions to apply in their everyday life, in each moment, to raise their vibration, strengthen their intuitive knowing and bring about synchronicity and opportunities into their lives.
Uncover lessons they are meant to be learning in their soul evolution in this lifetime.
Feel more aligned with who they really are and how to share their gifts with the world - in sync with their soul purpose
Work with light in their bodies in any moment to heal themselves and others.
Be comforted knowing they are never alone, as these sources of the highest love are always with them
This course is for anyone who is ready to carve out time and effort to enhance their intuition in their everyday life. If you're open to acknowledging a reality that you can't see with your eyes and to receiving spiritual guidance from a Divine realm, this course will work well for you.
This course contains over 24 hours of content valued at $2600.

Here's what past students have said about courses with Rachel:
"I wanted to take a quick moment to thank you for offering such a wonderful online class over the last 8 weeks! I'm incredibly grateful that I found your classes, guidance, and support. I am a different person and continue to go down the path I knew I was being drawn to. I truly believe you and your knowledge was sent my way, and that everything I have practiced in these classes is exactly what I am suppose to be doing. My introduction to angels has been a pure gift, so I thank you for that! The meditations have also been an amazing shift in my life!! I will continue to grow and expand and I look forward to attending other classes and workshops of yours in the future!!" - N.W.
"Rachel really hit all the points for me. She has great ideas on journaling and things to reflect on. I am so so glad that I signed up for the online course. I feel like it already has been life changing! To think about where I will be at the end of it and beyond is really very exciting. I have found multiple things to take away and so much insight and wisdom in all the posts, activities and videos in the course. It's so exciting because I can already feel shifts in the way I think and view the world and respond to situations." - K.M.
"Rachel's course has been wonderful - and I am grateful to have her videos and resources to go to now and again as I navigate this very odd time in life! But I love that all the content is there for me if I fall just a touch behind. Have really loved everything and know this is what I have been needing! Just testing the waters and taking action steps to see how I feel while I am doing it- will allow me to connect more to what I really want. She does a wonderful job. " - M.Q.
"Life is a journey, and if you are considering working with Rachel or taking one of her courses you are on the right path. Rachel has compiled a wealth of resources, not to mention her own ability to help you cut through the chatter and get to your core principals. Whether you are looking to make a change in your life in general or your work, the materials and exercises Rachel offers will put you in a space to reinforce your best intentions and bolster your confidence in yourself. It is an investment, and for some a first step, towards contributing to life forces that are trying to help us move to a better place. I highly recommend working with Rachel. She is a wise and caring person, who has taken some brave steps herself." - Ed Bryan, Crystal Reporting Solutions
This course begins... whenever you sign up!
How to Sign Up:
Investment: $70. Includes 20-minute call with Rachel.
Wondering if this is right for you? I am happy to have a chat with you about it. Get in touch ([email protected]) to set up a phone call!

I look forward to joining me on this journey of expansion and light!

Your Instructor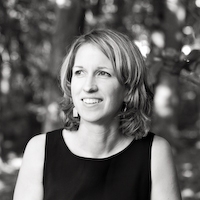 A spiritual seeker, intuitive coach, hypnotherapist and writer, Rachel Horton White helps you uncover your unique soul gifts by supporting you in breaking subconscious patterns, releasing old fears and tapping into your innate intuition to guide you boldly forward through her work in Soulful Work Intuitive Consulting. Along with intuitive guidance sessions, Rachel offers workshops, live and online classes, The Courageous Path podcast and meditation classes. With a former career in social services/non-profit management, Rachel has a Bachelor's Degree in English from Wellesley College and a Master's Degree in Public Administration from the University of Georgia, and has taught American Government at a community college in Maine. She claims her true education came from studying abroad in Dakar, Senegal and teaching English in Guadalajara, Mexico. Rachel is an Akashic Records and Tarot reader, yogi and literal tree-hugger. Her most important and blessed roles of all came as wife to her soul partner and mother to two energetic, bright-eyed, young children right outside Portland, Maine. Rachel works toward a vision of a world with people aligned with who they really are, listening to their own inner wisdom and sharing love with each other, with animals and with the planet for our collective healing and evolved consciousness.
Frequently Asked Questions
When does this course start and end?
This course begins whenever you sign up! You can go at your own pace, While it is designed to be taken over a period of for 8 weeks, you are welcome to take as long as you like (but I recommend taking no longer than 3 months so as to not lose momentum). Once you sign up, the course is yours to access forever!
I have a unique individual situation and not sure where to go or if this course will meet my needs.
Please reach out to Rachel individually (
[email protected]
). She would be most happy to help guide you to an option that might work best for you!
How do I know if this course will really work for me?
This course is intentionally designed to be 8 weeks in length, as transformation of thinking patterns begins to occur after about 30 days. However, for this course truly to have lasting positive impact on your life, discipline will go far! If you feel truly "stuck" and looking for a little more support, then this online course may not be right for you. Get in touch with me to explore other options that may work better for you, such as individual sessions.
Do I need to be tech-savvy to take this course?
No! You don't need to know a lot about technology to do this. You will need to access Teachable to view the lectures, but it is relatively basic. And there is a Help option if you need it. There will be a video chat platform (Zoom) you'll need to install, but it is also relatively straightforward. If you have little computer experience, you may need some assistance from a tech-savvy friend/family member.
What if I am unhappy with this course?
We would never want you to be unhappy! If you are unsatisfied with your purchase, contact us in the first 30 days and you will receive a full refund.
Got more questions?